The tables and accompanying graphs below show all the registered property transfers by Deeds Registries for 2012 to 2016 for complete registrations over R10 000 i.e. for properties which were actually bought and sold, and not donated or transferred as a result of a divorce or estate transfer. The figures reflect the month in which the registration occurred and not the date when the sale was entered into.
The figures reflect the generally lower and stable volumes of the new normal in the property market post 2008. On average July and September are the the months which see the most registrations, with July 2013 having the highest number of registrations in the last four years. December sees the fewest registrations.
The following few months stand out:
Johannesburg - February 2013
Kimberley - December 2012 and July 2014
King William's Town - February 2015
Pietermaritzburg - March 2104
Pretoria - September 2012 and July 2013
Umtata - June and July 2013 and September 2016
Vryburg - January 2013, September 2014 and June 2015.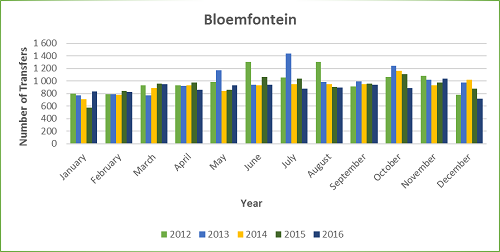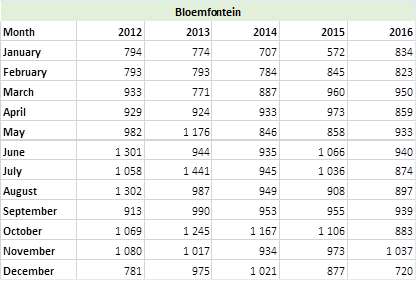 ---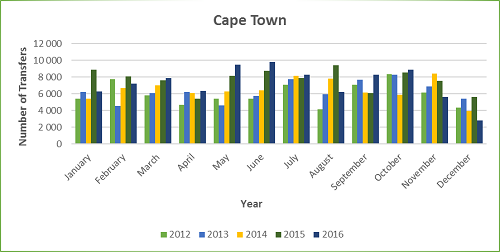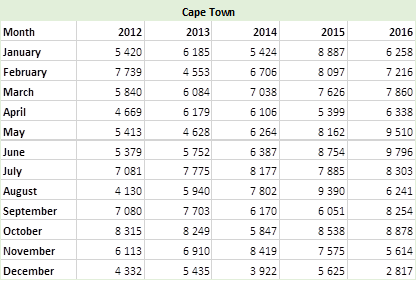 ---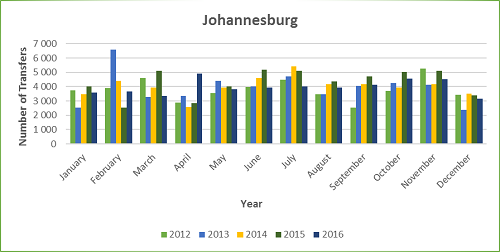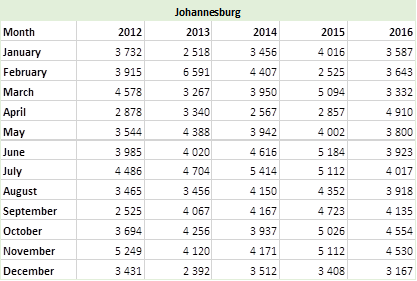 ---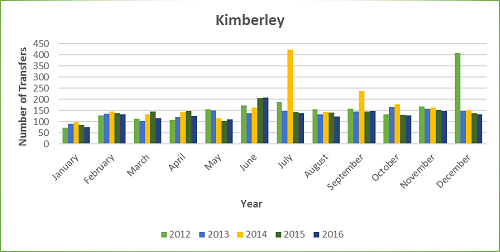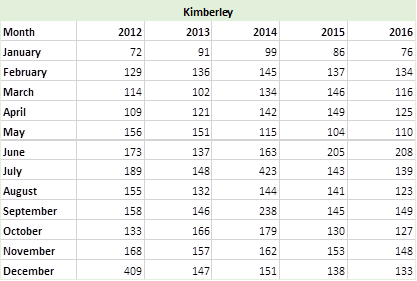 ---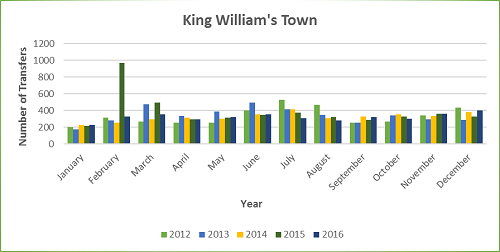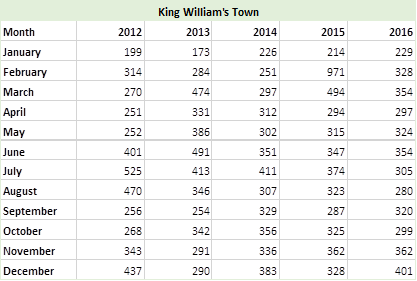 ---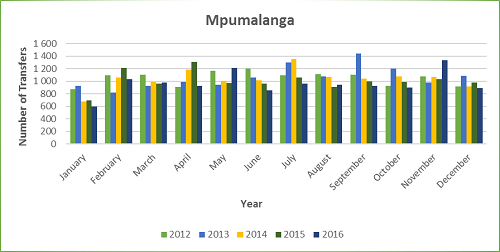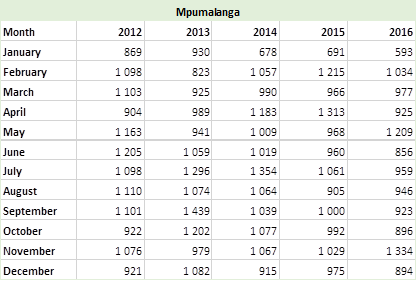 ---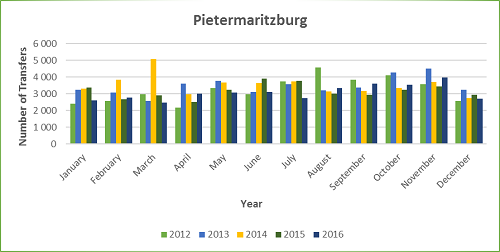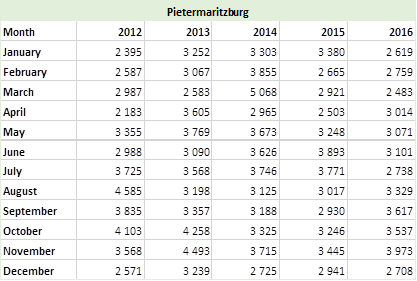 ---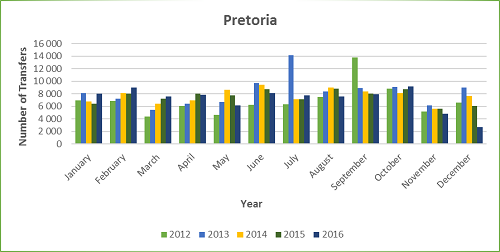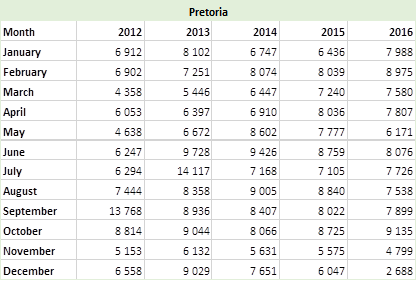 ---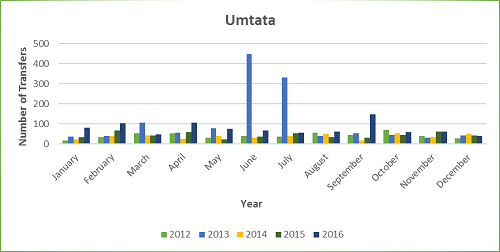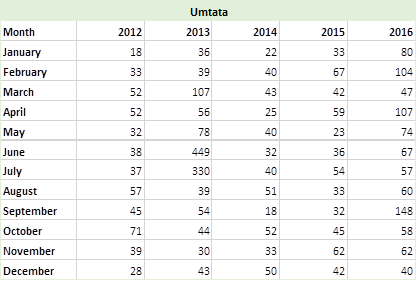 ---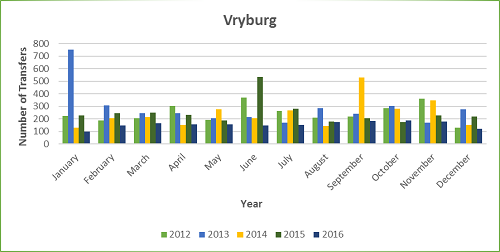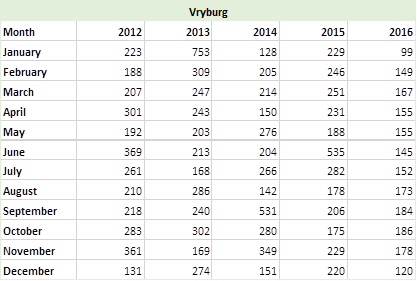 ---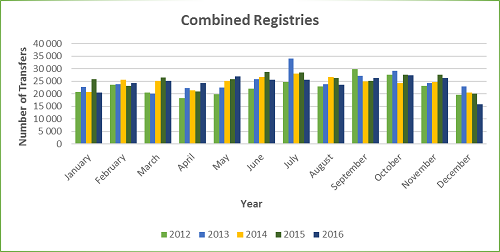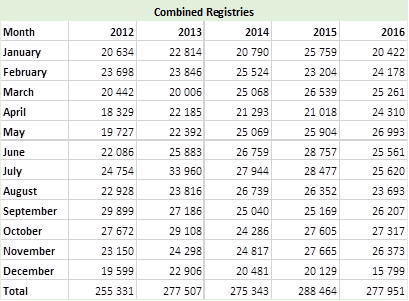 ---